At EW Nutrition,
you make the difference.
Future-proof your career by joining a company with big brains and a big heart
Why EW Nutrition
_________
EW Nutrition globally delivers optimal solutions for animal nutrition. Our team consists of different ages, nationalities, cultures, and personalities working together with a common understanding of our mission.
Because we are constantly growing, we are always looking for new colleagues. See why you might become one of us!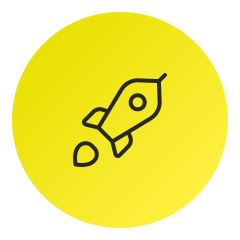 At EW Nutrition, we have a common mission, a common vision, and common values. They guide us through the diversity of our backgrounds and of the challenges outside the company.
Come join us if you want to learn this business inside out. Come join us if you want to shape the future of the company and be part of the future of this industry.
Join an amazing team that, depending on where you're working, might look like the United Nations, your family, your most successful friends or all of them at the same time.
We are here to understand our customers' needs and find the best ways to help them. If this is something that inspires you, get in touch today.
Looking for an internship or apprenticeship opportunity?
If you have a relationship to agriculture and are interested in our market, we are looking for you! Down-to-earth and cosmopolitan are no opposites – this is what you will feel every day during your training with EW Nutrition.
During your training, you will get to know all important processes and departments of the company. You will understand the industry, our business, and where you might go from here. Or… where you might fit in here!