For which animal species are you looking for the right product?
Immunity Support


__________
Calves and lambs are born without a working immune system. Receiving maternal colostrum with high amounts of immunoglobulins helps protect them from increased disease prevalence and lower performance during early and adult life.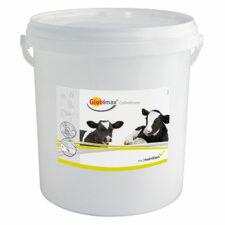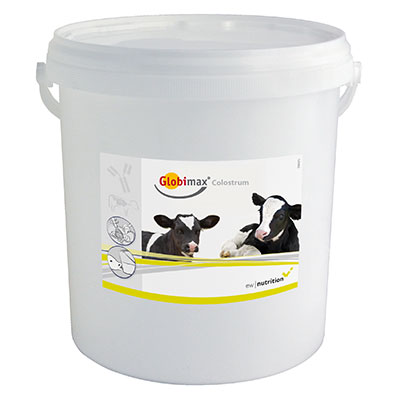 Globimax Colostrum
Colostrum enhancer for an additional supply of immunoglobulins
With functional immunoglobulins from the egg (IgY) and colostrum (IgG) to support immune system and intestinal health
Improves health condition and weight gain of new-born animals
Used in case of insufficient colostrum quality and quantity
Available sizes:   500g   |   1kg   |   2,5kg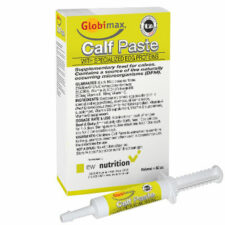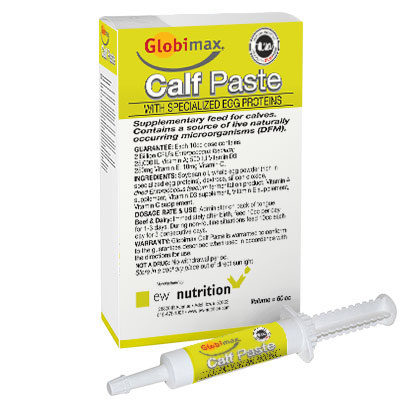 Globimax Calf Paste
Starter paste to stabilize physiological digestion during the first days of life
Contains functional egg immunoglobulins (IgY) to support immune system and intestinal health
Stabilizes the intestinal flora through probiotics and supplies vitamins and energy
Used in case of insufficient colostrum quality and quantity and during digestive disorders
Available size:   6 x 30 ml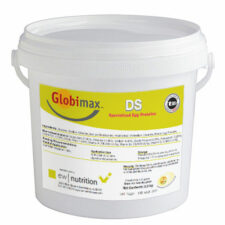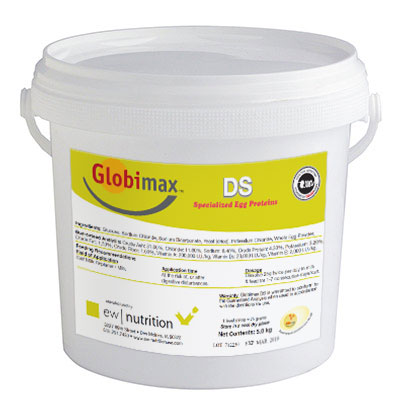 Globimax Dia Stop
Milk supplement to stabilize water and electrolyte balance and support physiological digestion
Contains functional egg immunoglobulins (IgY) and yeast cell walls to support intestinal health
Several trials showed reduced diarrhea and improved weight gain
Can be used in case of risk of, during periods of, or recovery from digestive disturbances
Available sizes:   2 kg   |   7,5 kg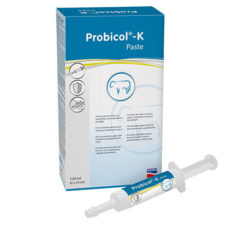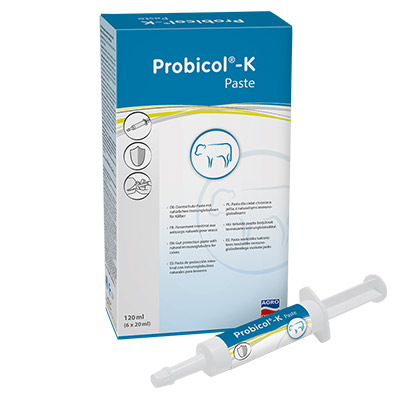 Probicol K
Starter paste to stabilize physiological digestion
With valuable immunoglobulins (IgG), important vitamins and probiotics
Increases vitality in three ways: supports the immune system, stabilizes the intestinal flora, provides necessary energy quickly
Fast and safe application through syringe
Available size:   6 x 20 ml
Oral Rehydration


__________
The most common calf issue is diarrhea. This stems from infectious diseases or non-infectious issues, such as insufficient colostrum or poor hygiene. Replacing water losses and correcting metabolic acidosis helps prevent severe economic losses.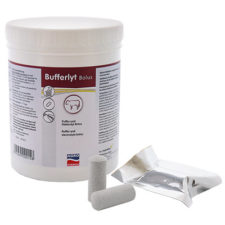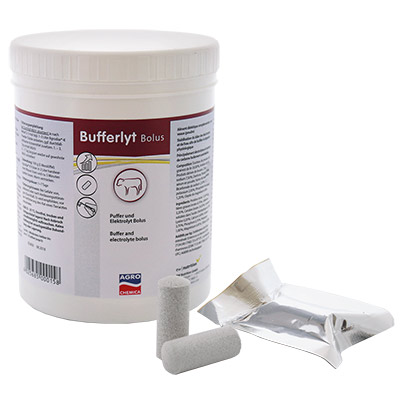 Bufferlyt
Fast acting rehydration bolus
Contains sodium bicarbonate as an effective buffer to regulate the blood pH-value and prevent metabolic acidosis
Used in case of digestive disorders, lack of appetite, unwillingness to drink and stress periods (transport, heat stress)
Stress-free administration – also possible without applicator
Available size:   15 x 13 g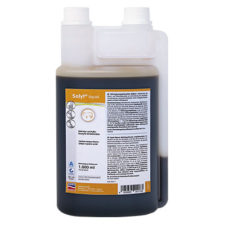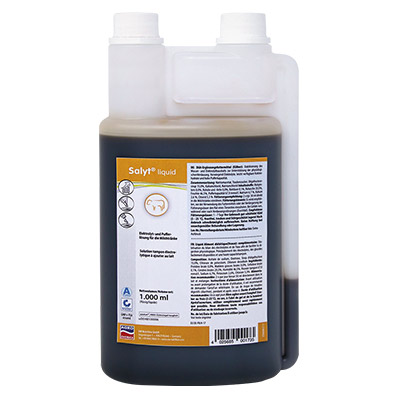 Salyt Liquid
Liquid electrolyte and buffer solution
Contains electrolytes and prebiotics (oligo fructose syrup) to support intestinal health
Regulates the blood pH-value to prevent metabolic acidosis and protect against dehydration caused by diarrhea, transport stress, and heat
Easy to use: dosage control with two neck bottle and can be mixed directly into the milk drink
Available size:   1000 ml
Respiratory Health


__________
The lungs of calves are not fully developed and relatively small. This and their segmented structure leads to an increased risk of respiratory diseases, especially in wet and cold weather. Respiratory issues lead to significant losses and long-term performance reduction.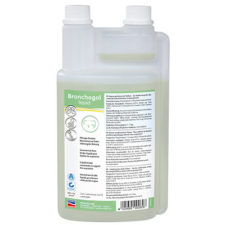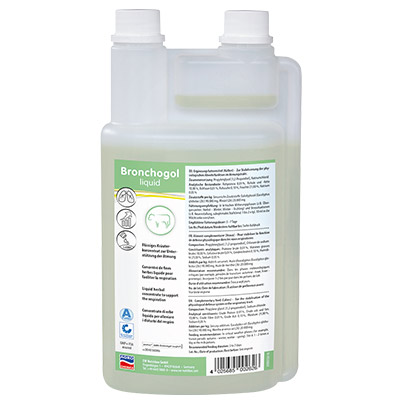 Bronchogol Liquid
Liquid herb-based concentrate to stabilize the physiological defence system in the respiratory tract
With eucalyptus and mint oil to support mucus transport and expectoration
Particularly used at the risk of calf flu during critical weather phases and stress periods
Easy administration together with the milk
Available size:   1000 ml
Transition Period


__________
During transition, decreased dry matter combines with a sharply increasing demand for energy and nutrients. For dairy cows, disease incidence is highest immediately after calving. It is essential to counter these metabolic disorders to prevent low milk yield and secondary diseases.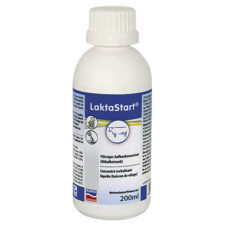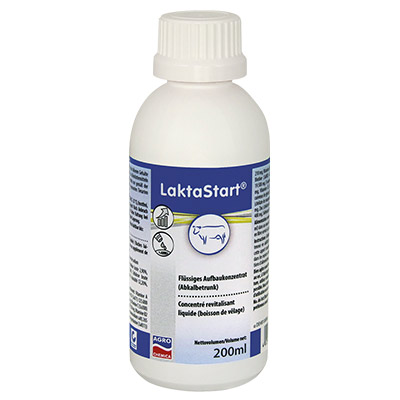 LaktaStart
Liquid concentrate to prepare a post-calving drink containing vitamins and trace elements
With electrolytes, vitamins, trace elements, and energy to compensate losses after calving
Tasty: improves voluntary water intake after calving – a preventative tool against abomasal displacement
Time-saving application and easy dosing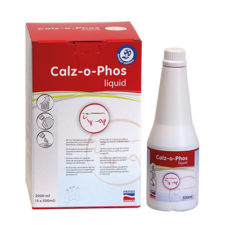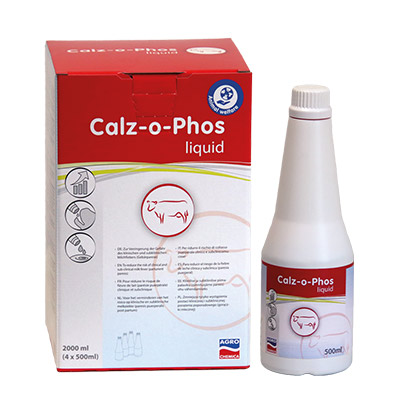 Calz-o-Phos Liquid
Liquid supplement to reduce risk of clinical and subclinical milk fever
Very high levels of fast-release calcium and phosphorus (59g and 45g per bottle)
High bioavailability and without corrosive calcium chloride
Simple and stress-free application, no forced application necessary – can be mixed with water or concentrated feeds
Available size:  4 x 500 ml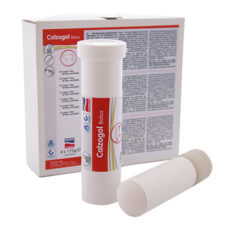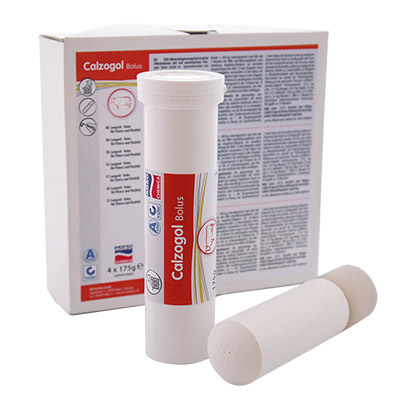 Calzogol Bolus
Bolus to reduce risk of subclinical and clinical milk fever
High levels calcium (45g) and vitamin D3 per bolus from calcium sources with different release rates for a consistent calcium supply
Without corrosive calcium chloride, very well received by the mucosa
Economical, only one bolus per dose necessary
Available size:  4 x 175 g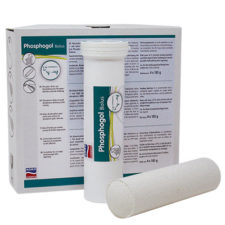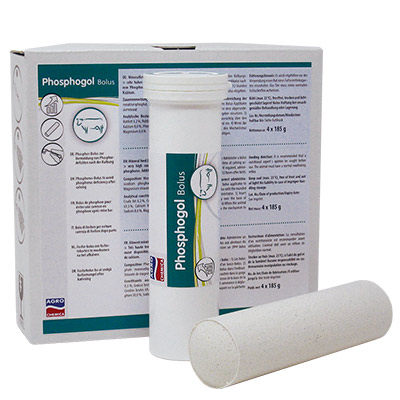 Phosphogol Bolus
Bolus to prevent phosphorus deficiency after calving
Very high content of fast available phosphorus (37g) and additionally calcium (15g) per bolus
Easy to use and economical – one bolus per dose is sufficient
Combine with Calzogol Bolus to ensure a sufficient supply of calcium and phosphorus and thus prevent milk fever
Available size:  4 x 185 g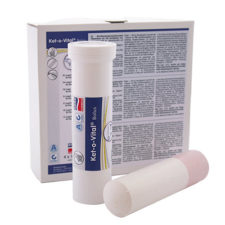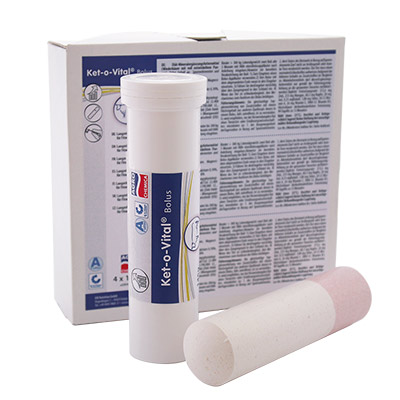 Ket-o-Vital Bolus
Bolus to reduce the risk of ketosis
Based on glucoplastic substances to supply with easy usable energy
Acts on three physiological levels: liver, rumen, and immune system – contains niacin, cobalt, active yeast, and vitamins
Results in increased appetite, vitality, and recovery
Available size:  4 x 135 g
Fertility Support


__________
Reproductive performance has decreased worldwide, especially in cows with high genetic potential for milk production. Supporting reproductive efficiency is essential for the economic success of dairy herds.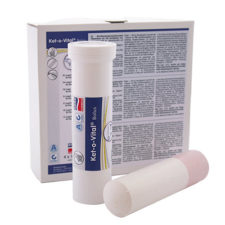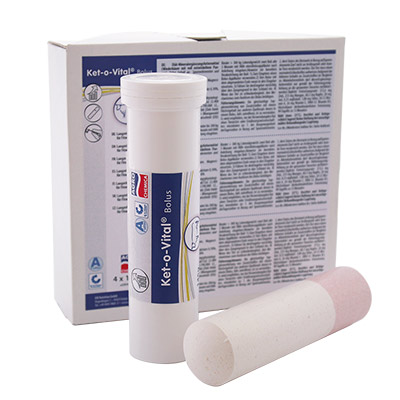 Fertilgol Bolus
Long-term bolus to support the preparation for oestrus and reproduction
A high content of beta-carotene, vitamins, and trace elements
Supports the corpus luteum development, oestrus cycle, embryo transfer, colostrum quality, and sperm quality and shortens the calving intervals
Long-term bolus with constant release of the ingredients over 20 days
Available size:   8 x 95 g
Healthy Intestine


__________
The gut plays a vital and diverse role as it hosts the majority of the microorganisms in the body, contains more than twenty different hormones, digests and absorbs the nutrients, and accounts for 20% of body energy expenditure. In monogastric animals gut microbiome profoundly influences immune system development.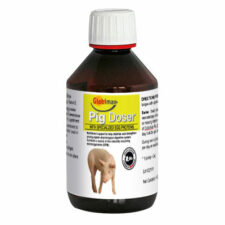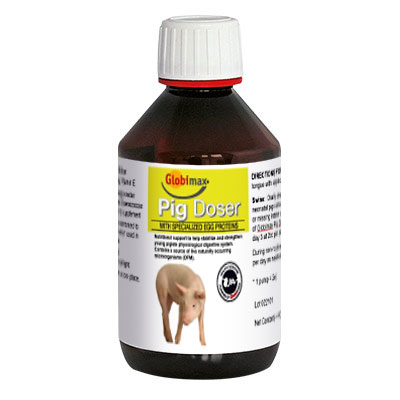 Globimax Pig Doser
Liquid starter to stabilize physiological digestion
With functional egg immunoglobulins (IgY) to support immune system and intestinal health in the first days of life
Reduces the mortality rate and improves intestinal health
Improves profitability through more weaned piglets per sow per year
Available sizes:   250 ml   |   500 ml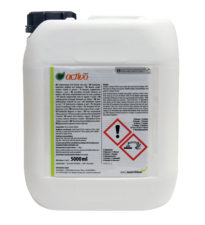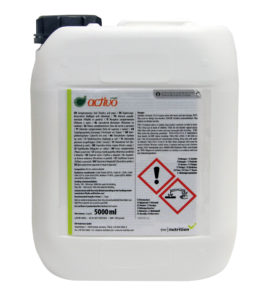 Activo Liquid
Liquid supplement to support gut health during high-challenge conditions
Antimicrobial properties hindering the growth of pathogens
Better gut integrity and healthy microbiota optimize feed efficiency
Antioxidant properties at the gut level prevent oxidative stress
Available sizes:   1000 ml   |   5000 ml
Respiratory Health


__________
Respiratory diseases are a major cause of mortality and economic loss in the livestock industry. Infection spreads quickly through sneezing, wheezing and coughing. It is therefore important to pre-empt this and react quickly to alleviate respiratory distress.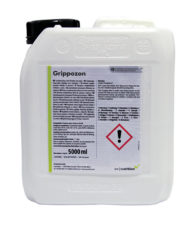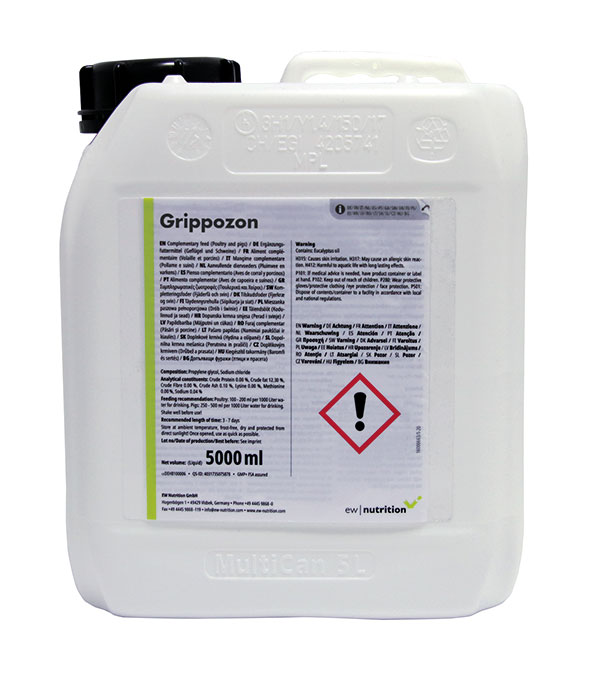 Grippozon
Fast-acting solution for respiratory issues
Quick relief against respiratory distress
Mucolytic and antistress properties
Immunomodulating action to minimize the post-vaccination reaction
Available sizes:   1000 ml   |   5000 ml
The quality of the eggshell directly depends on the quality of layer management. Nutritional, biological, and environmental factors weigh in heavily. At every stage, it is essential that the egg producer takes into account the elements that support the formation of high-quality eggs.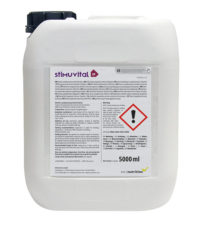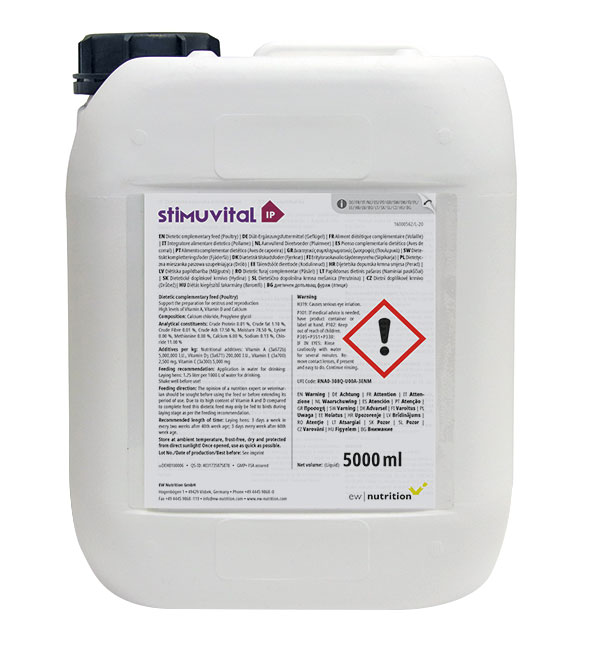 Stimuvital IP
Liquid supplement to improve the quality of egg shells and bone health
Better calcium absorption through high vitamin D3 content
Support for egg shell quality and shell thickness
Instant and flexible solution with good water solubility
Available sizes:   1000 ml   |   5000 ml
The skin is the sensor and control center for many sensory perceptions, an important element in the regulation of body temperature, and a protective cover for the body all in one. Preserving the health and integrity of your animals' skin is essential to their overall well-being.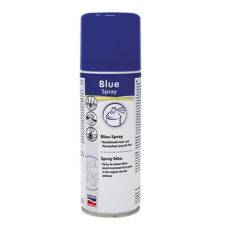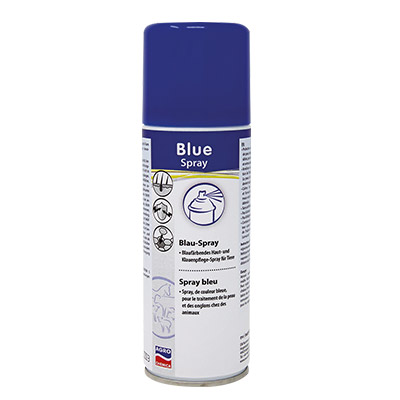 Blue Spray
Blue coloring skin and hoof care spray
Contains supportive dexpanthenol and oregano oil (carvacrol)
Protection and care for stressed and sensitive skin areas by maintaining the skin's moisture and thereby promoting suppleness and elasticity
Without antibiotics, therefore no waiting time or documentation required
Available sizes:   200 ml   |   400 ml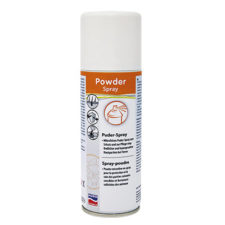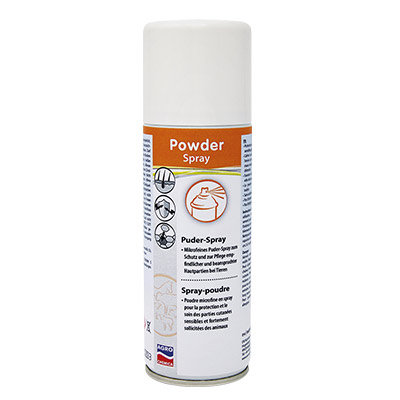 Powder Spray
Microfine powder spray to protect sensitive skin areas
Contains zinc oxide to support the natural regeneration of skin and coat
Powdery substances dry the sprayed skin surface (e.g. the area between the thighs)
Without antibiotics, therefore no waiting time or documentation required
Available sizes:   200 ml   |   400 ml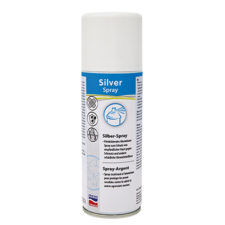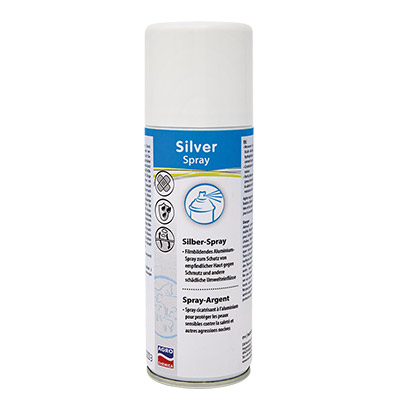 Silver Spray
Film-forming aluminium skin care
Special adhesive properties to form an elastic, breathable and moisture-repellent metal film
Protection against dirt and other harmful environmental influences
Without antibiotics, therefore no waiting time or documentation required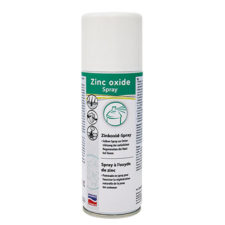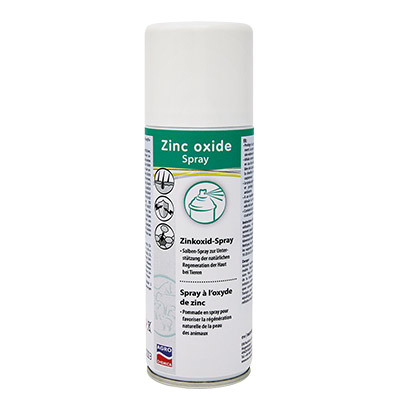 Zinc Oxide Spray
Ointment spray to support natural skin regeneration
Contains zinc as an important promoter of the natural skin regeneration
Serves as an ointment bandage for protection against harmful environmental influences and dehydration, stressed skin becomes smooth again
Without antibiotics, therefore no waiting time or documentation required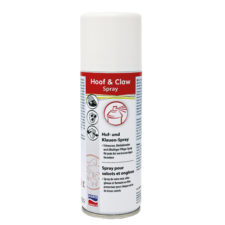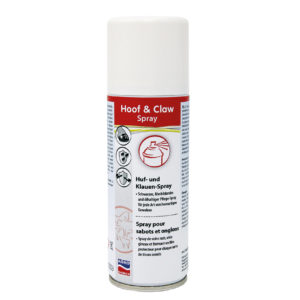 Hoof and Claw Spray
Care spray for corneous tissues
Immediately absorbed, leaving a protective oil film
Suitable for use after dehorning and thanks to an intensive black colouring, optimal for embellishment prior or during tournaments and for show horses
Without antibiotics, therefore no waiting time or documentation required
Why use
On Farm Solutions
Easy, targeted application